Woodforest Kicks Off Houston's Largest Home Tour with Spicy Carnival
March 29, 2019
Woodforest is spicing up Houston's Largest Home Tour this year with a Woodforest Crawfish Carnival noon to 5 p.m. April 6.
Thrill seekers and crawfish lovers alike will be happy as the carnival features heaps of spicy crustaceans, a Ferris wheel, carousel, carnival games and more. Admission to the carnival is free, but those wanting to dig into crawfish will need to purchase a food ticket that covers three pounds of crawfish (or a different food item for those who don't like crawfish) and a non-alcoholic beverage. Beer, wine and margaritas will be for sale. Food tickets are $10 in advance or $15 cash at the door.
The carnival will be held at the picturesque Christine Allen Nature Park, 5831 Woodforest Parkway South. Making the park even more beautiful this April will be giant pinwheels in a variety of patterns and colors — a perfect backdrop for a family photo.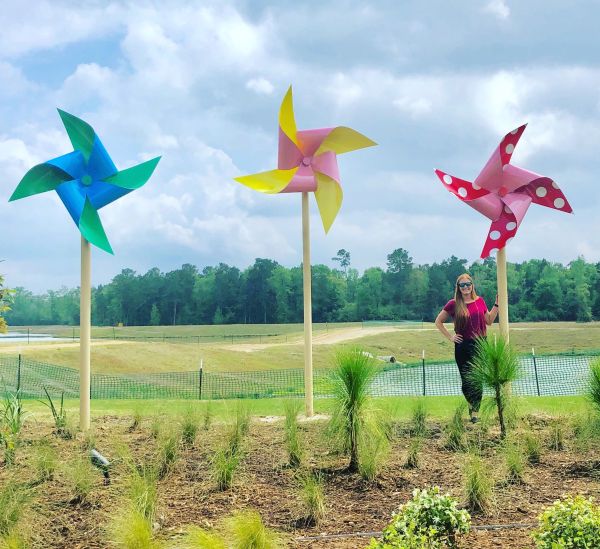 Get Directions to the Pinwheels Now!
While the Woodforest Crawfish Carnival is a must-attend event, the 22 model homes open in Woodforest during Houston's Largest Home Tour are definitely a must-see. The beautifully decorated homes showcase a range of designs priced from the $180,000s to more than $2 million and are sure to inspire your inner design diva. Admission to the home tour is free and hours are 10 a.m. to 6 p.m. Mondays through Saturdays and noon to 6 p.m. Sundays.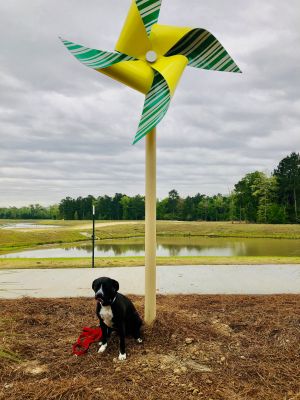 Woodforest is just one of 13 Johnson Development communities participating in the tour. Get all the details here.